Serving Imperial Valley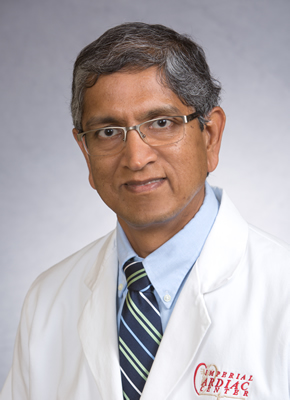 Welcome to the premier outpatient cardiac and vascular center serving the residents of Imperial County, California. We welcome you to our Center and will be glad to care for your cardiac, vascular and preventative cardiology care. Founded over a decade ago by Dr. Vachas Palakodeti, this cardiac center offers comprehensive 24/7 outpatient and inpatient services involving all aspects of cardiovascular care.
We are experienced, caring and compassionate and are trained at the best of the Institutions in the world including places like Harvard, Columbia, Johns Hopkins, Stanford, UCSD, Zurich and the UK. We provide to this rural county the most sophisticated cardiovascular care that is on par with any major metropolitan city in the USA. We are on faculty at teaching center and are involved not only in daily care of cardiovascular patients but also in teaching and training doctors and cutting edge research. We have extensive sub specialty expertise in invasive cardiology, peripheral arterial disease, echocardiography, nuclear cardiology, electrophysiology and heart failure and cardiac transplantation. We have state of the art equipment, staffed by well-trained bilingual staff.
You will find useful information in the For Patients area. If you cannot locate any information you are seeking or have other specific questions, please contact us. Our friendly, helpful staff is ready to assist you with your medical needs.
Our Locations
516 W Aten Rd
Suite 1
Imperial, CA 92251
Ph (760) 355-8300
Fax (760) 545-0240
Get Directions ⓘ
420 Heffernan Ave
Suite 1B
Calexico, CA 92231
Ph (760) 355-8300
Fax (760) 545-0240
Get Directions ⓘ
Our physicians were trained at some of the top world-class instutions. Find out more by reading their bios in our
Doctors and Staff
area.
Patient Resources
We have a variety of patient resources available to aid both new and existing patients with your visit to our office and to learn more about cardiology related information.
Get in Touch with Us
Please contact us by calling (760) 355-8300 or via email at