Online Patient Resources
We have a variety of patient resources available to aid both new and existing patients with your visit to our office and to learn more about cardiology related information. You may click the quick link icons below to jump to a specific section or continue reading down this page.
New Patients
The following information and steps are for new patients.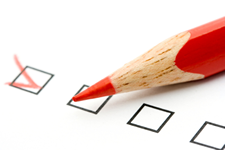 Check Your Insurance
We recommend you confirm that your insurance covers services provided by Imperial Cardiac Center before your appointment. If you need assistance authorizing your benefits, please call us at Phone: 760-355-8300.
If you do not have insurance, or the plan you have does not provide full coverage, all fees will need to be paid at the time services are rendered.
For more information please contact our office. You can also access all of our available patient forms online here as well.
What to Bring
In order to streamline your visit, please bring the following items and information listed below:
A valid form of identification like your driver's license, passport or official picture ID card.
Your insurance card(s).
A list of all your current medications including over-the-counter and supplements. Bring the original container or write down the prescription name, dosage and how often you take it. It is extremely important that your doctor receives accurate medication information.
If you need records transferred from your current physician to us, be sure to complete our transfer and release of medical records form.
Completed registration forms In order to save you time, we provide the option of filling out your forms ahead of time. Download our New Patient Registration Packet, and be sure to bring with you.
Past cardiovascular reports or studies like EKGs, Holter Monitor and Event Recorders, Stress Echocardiograms, Transesophageal Echocardiogram, Angioplasty, Catheterization, etc.
Payment for your co-payments, services not covered by your insurance or if you are a self-paying patient. Referrals: Please be aware that many insurance companies require pre-visit referral forms. We cannot see you without the completed forms.
List of medical questions: Preparing a list of questions ahead of time can help you make the most of your time with the doctor.
English Forms
Printable Patient Forms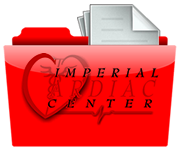 To aid our patients with their office visits we now offer our patient information and medical history forms available for download in English and Spanish. Please select your required language and download format (Microsoft Word or Adobe Acrobat). Please download, print and complete the new patient health questionnaire, new patient registration, financial policy and HIPAA forms below and bring them with you to your appointment. Please do not email our office with this information.
Patient Education and Information
The health information topic links below provide science-based, plain-language information related to heart, lung, and blood diseases. The information provided is not intended for treatment or diagnosis, but merely to better educate you on cardiac diseases and diagnostic tests. Please consult your physicians if you have any questions regarding your health.