Meet Our Team of Doctors & Medical Staff

Vachaspathi Palakodeti, MD


Sam Baradarian, MD


Luis Castellanos, MD


Steve Gottsfeld, PA


Farshad Raissi, MD


Jorge Silva Enciso, MD


David Torres-Barba, MD


Pedro Colio, FNP


Ida Obeso-Martinez, FNP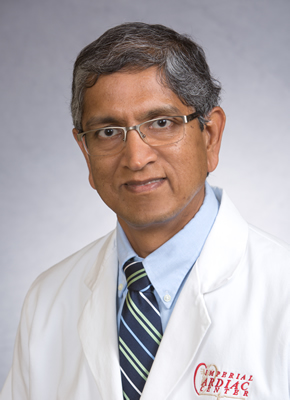 Dr. Vachaspathi Palakodeti, M.D.
Dr. Vachaspathi Palakodeti is the Founder and Director of Imperial Cardiacand Vascular Center. He is happily married with wife and three children.After medical schooling in India, he trained in Internal medicine at Universityof Southampton and University of Nottingham in England. He has extensiveexperience at these teaching institutions during his training in England.He has obtained Membership of Royal College of Physicians of United Kingdom(MRCP-UK) with a license to practice Medicine in the UK by The General MedicalCouncil.
Dr. Palakodeti then continued his learning experience by joining University of California San Diego (UCSD), where he completed medical residency and cardiology fellowship and successfully obtained certification by the American Board of Internal Medicine and Cardiology. He is a fellow of American College of Cardiology (FACC). He continues his patient care and clinical research work even to this date at UCSD and is an Honorary Professor of Medicine at UCSD. His research publications are listed separately, below. For over 15 years he has been performing high volume invasive cardiac and peripheral vascular angiographic procedures at various Institutions in San Diego including Scripps, Sharp and UCSD health care systems.
Dr. Palakodeti is currently practicing and providing comprehensive cardiology care to Imperial Valley for over a decade at Imperial Cardiac Center, his office location in Imperial, California. All aspects of cardiac and vascular care including stress testing, echocardiogram, nuclear stress testing, Holter monitoring and pacemaker evaluations are performed in the office, besides evaluation and treatment of peripheral, renal and carotid vascular disease.
Dr. Palakodeti is on active medical staff at El Centro Regional Medical Center and Pioneers Memorial Hospital in Brawley, providing cardiology care to hospital patients and 24/7 on call coverage to these two hospitals with his cardiology group. He also works at the hospital clinics and at the Clinicas De Salud proving consultation services. He is on active staff at UCSD as well where he regularly performs invasive cardiac and peripheral angiography procedures.
Dr. Palakodeti is actively involved with the medical community of Imperial Valley. He is the past President of Imperial County Medical Society, the local wing of California Medical Association and current President of Imperial Valley Family Care Medical Group.
Dr. Palakodeti is committed to providing comprehensive and excellent quality cardiac care to the entire population of Imperial Valley both in patients and outpatients irrespective of the type of insurance. His office currently welcomes new patients.
In addition, Dr. Palakodeti has been involved in a range of research projects and has numerous publications, as follows.
Research Projects
Multicenter Sponsored Studies
2009–Current PLATINUM: A Prospective, Randomized, Multicenter Trial to Assess an Everolimus-Eluting Coronary Stent System (PROMUS Element) for the Treatment of up to two De Novo Coronary Artery Lesions.
2007– 2010 Clopidogrel Optimal Loading Dose Usage to Reduce Recurrent Events/Optimal Antiplatelet Strategy for Interventions(CURRENT/OASIS7) Sanofi-Aventis Protocol No. EFC5965 March 23, 2006.
2006-2010 A clinical trial comparing Cangrelor to Clopidogrel in subjects who require percutaneous coronary intervention (CHAMPION-PCI), Sponsor: The Medicines Company; Sub-Investigator.
2006-2008 A multicenter, randomized, double-blind, placebo controlled study to evaluate the safety of SCH 53048 in subjects undergoing non-urgent percutaneous coronary intervention (TRA-PCI), Sponsor: Schering-Plough; Sub-Investigator.
2004-2011 A multi-center, single-arm study of the TAXUS Liberte –SR stent for the treatment of patients with de novo coronary artery lesion. (TAXUS ATLAS DIRECT), Sponsor: Boston Scientific; Sub-Investigator.
Publications
Palakodeti V, Ross J Jr. Optimal timing of cardiac catheterization and operative treatment in chronic mitral regurgitation. Emodinamica 1996;5:2-5.
Palakodeti V, Keen WK, Rickman L, Blanchard D. Eustachian valve endocarditis: detection with multiplane transesophageal echocardiography. Clin Cardiol 1997;20:579-80.
Palakodeti V, Oh S, Oh B, Mao L, Ross J Jr. The force-frequency effect is a powerful determinant of myocardial contractility. Circulation1996;94:8:I-309.
Palakodeti V, Oh S, Oh B, et al. Force-frequency effect is a powerful determinant of myocardial contractility in the mouse. Am J Physiol 1997;273 (3 Pt 2):H1283-90.
Palakodeti V, Maisel A, Brown D. Diagnosis of Acute Myocardial Infarction. Textbook of Cardiac Intensive Care. WB Saunders 1998.
Palakodeti V, Acute Valvular Emergencies. Topics in Emergency Medicine 2000;22:1.
Sawhney N, Palakodeti V, Raisinghani A, et al. Eustachian valve endocarditis: a case series and analysis of the literature. J Am Soc Echocardiogr2001;14:1139-42.
Mahmud E, Keramati S, Salami A, Palakodeti V, Tsimikas S. Expanded applications of rotational atherectomy in contemporary coronary and peripheral interventional practice. J Invasive Cardiol 2005;17:207-10.
Mahmud E, Brocato M, Palakodeti V, Tsimikas S. Fibromuscular dysplasia of renal arteries: percutaneous revascularization based on hemodynamic assessment with a pressure measurement guidewire. Catheter Cardiovasc Interv 2006;67:434-7.
Ang L, Palakodeti V, Tsimikas S, Khalid A, Bromberg-Marin G, Idrees Z, Choi J, Keramati S, Mahmud E. Elevated fibrinogen, higher body mass index, and diabetes mellitus are associated with lower platelet inhibition in patients treated with clopidogrel. J Am Coll Cardiol 2007;49(9): 387A.
Mahmud E, Cavendish JJ, Tsimikas S, Ang L, Nguyen C, Bromberg-Marin G, Scjnyder G, Keramati S, Palakodeti V, Penny WF, DeMaria AN. Elevated plasma fibrinogen level predicts suboptimal response to therapy with both single-and double-bolus eptifibatide during percutaneous coronary interventions. J Am Coll Cardiol 2007;49(22);2163-71.
Ang L, Taqui S, Khalid A, Tran P, Idrees Z, Palakodeti V, Mahmud E. Do elderly patients attain greater platelet inhibition with clopidogrel? J Am Coll Cardiol 2008; (submitted).
Ang L, Palakodeti V, Khalid A, Tsimikas S, Idrees Z, Tran P, Clopton P, Zafar N, Bromberg-Marin G, Keramati S, Mahmud E.. Elevated plasma fibrinogen and diabetes are associated with lower inhibition of platelet reactivity with clopidogrel. J Am Coll Cardiol 2008;52:1052-9.
Mahmud E, Bromberg-Marin G, Palakodeti V, Ang L, Creanga D, DeMaria AN. Clinical efficacy of drug eluting stents in diabetic patients: a meta-analysis. J Am Coll Cardiol 2008;51:2385-95.
Mahmud E, Smith T, Palakodeti V, Zaidi O, Ang L, Mitchell R, Zafar N, Bromberg-Marin G, Keramati S, Tsimikas S. Renal frame count and renal blush grade: quantitative measures that predict the success of renal stenting in hypertensive patients with renal artery stenosis. J Am Coll Cardiol Intv 2008;1:286-292.
Prasad A, Ilapakurti M, Hu P, Zafar N, Palakodeti V, Tsimikas S, Mahmud E. Renal artery plaque composition is associated with changes in renal frame count following renal artery stenting. J Invasive Cardiol. 2011 Jun;23(6):227-31.
Ang L, Thani KB, Ilapakurti M, Lee MS, Palakodeti V, Mahmud E. Elevated plasma fibrinogen rather than residual platelet reactivity after clopidogrel pre-treatment is associated with an increased ischemic risk during elective percutaneous coronary intervention. J Am Coll Cardiol. 2013 Jan 8;61(1):23-34.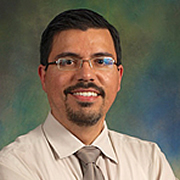 Dr. Luis Castellanos, M.D.
Dr. Castellanos is Hispanic and Harvard trained physician. He subsequently trained at UCSD and UC Davis and is currently assistant clinical professor of internal medicine at UC San Diego.
He enjoys helping patients improve their cardiovascular health by applying evidence-based strategies, state-of-the-art technology and pharmacotherapy to target coronary disease, hypertension, hyperlipidemia and other cardiac disease. He is a strong believer that in order to improve one's health, it takes a strong and honest partnership between the doctor and patient and a willingness to make lifestyle changes.
Dr. Castellanos has an interest in health outcomes research and Minority Health Policy. He studies how to effectively utilize existing health systems to monitor and develop strategies to eliminate racial and ethnic disparities in cardiovascular care.
Dr. Castellanos is well trained in wide range of cardiac services, including diagnostic cardiac catheterization, trans-esophageal echocardiography and stress testing. He is Board Certified in Internal Medicine, Cardiology and Echocardiography.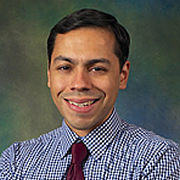 Dr. Jorge Silva Enciso, M.D.
Dr. Silva Enciso is a general cardiologist with a focus in heart failure and heart transplant. He is an assistant clinical professor of medicine at the University of California, San Diego. His training and expertise in this field has helped improve the well-being of patients with advance cardiac disease by using the most up-to-date treatments.
Dr. Silva Enciso is able to perform different cardiac services including diagnostic catheterization to evaluate heart pumping function, echocardiography, evaluations for advance heart failure therapies including heart transplant and mechanical assist devices.
Dr. Silva Enciso has a special interest in heart failure and recovery of heart function. He currently is involved in clinical trials investigating new therapies for patients with advanced heart failure.
He strongly feels that achieving a durable health requires a teamwork approach between the patient and his physician through compassionate care and dedication to accomplish such goal.
Dr. Silva Enciso enjoys working with patients of different backgrounds. He provides care to underserved communities and conducts outreach in the Imperial Valley region. He particularly finds rewarding providing the best cardiac care to underserved populations.
Medical Degree: Universidad Autónoma de Baja California, México
Residency: St. Luke's-Roosevelt Hospital Center, New York, NY and Columbia University College of Physicians & Surgeons

Fellowship: St. Luke's-Roosevelt Hospital Center, New York, NY, Columbia University Medical Center, New York, NY, and Columbia University College of Physicians & Surgeons

Board Certifications:
Heart Failure and Transplant Cardiology
Echocardiography
Cardiovascular Disease
Internal Medicine
Clinical Expertise Areas:
Heart Failure and Transplant
Mechanical Assist Device
Echocardiography
General Cardiology

Specialties:
Advanced heart failure
Mechanical circulatory support
Transplant cardiology

Additional Languages Spoken: Spanish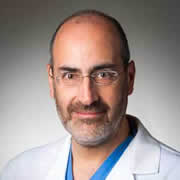 Dr. Sam Baradarian, M.D.
We're pleased to have Dr. Sam Baradarian as part of our Vein Clinic.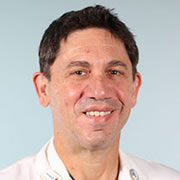 Steven Gottsfeld, PA
We're pleased to have Steven Gottsfeld as part of our Vein Clinic.